Best topless waiters services in Ireland
Let's spice up your party and have a topless sexy waiter server drinks for all of the ladies. Our top male performers are a must have.
Welcome to topless waiters ireland
We invite you look at our website and be amazed at our handsome waiters. They are muscle bound handsome guys who will wait on you and your friends hand and foot. They are at your command!
If you are planning a girls night out you need Topless Waiters Ireland – you need us. We have the best Topless Waiters in Ireland – they are the best in the business.
Topless Waiters Ireland is the leading provider of topless waiters in Dublin and throughout the country. Our company has years of experience in adult entertainment and in providing male dancers. Topless waiters Ireland only selects the best guys.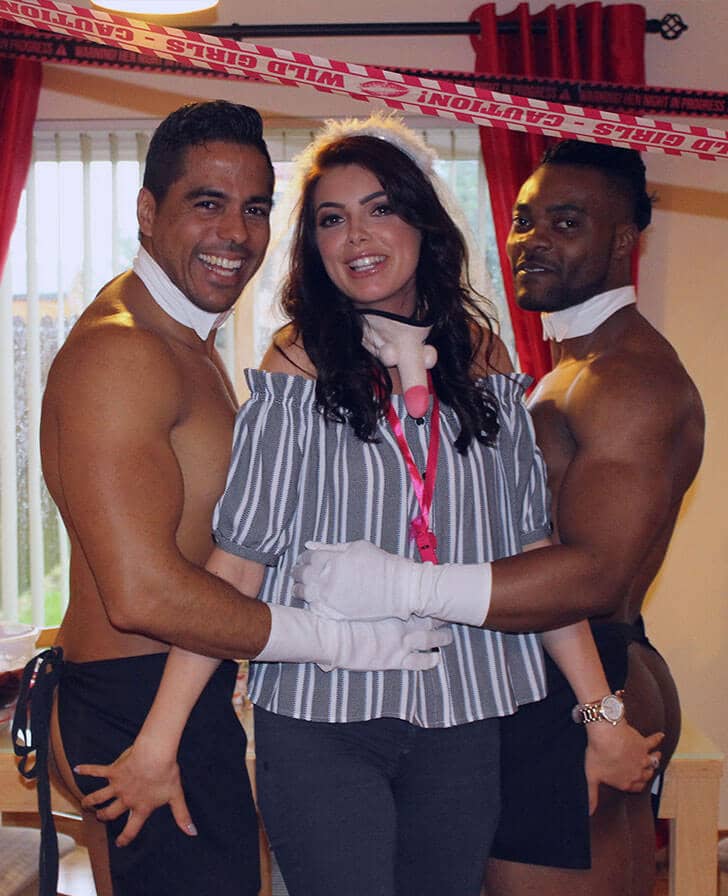 Topless Waiters for Hen or Birthday Party
Now we are offering our customers a new service. We are going to provide the women of Ireland with hunky and gorgeous topless waiters. We are professionals and when you hire topless waiters Ireland you don't have to worry – your party or special event will be great.
Topless waiters Ireland believe that the customer is always right and we will make sure that our topless waiters provide you with the type of service and entertainment that you want for your special night.
Book our awesome topless waiters in Dublin. Our headquarters are in Dublin, so we'll be there in no time!
We have top performers to server you topless in Cork that are waiting to be at your service!
Galway is another hot location for us. Our topless waiters in Galway are waiting for your booking!
We go everywhere. Book a topless waiter nationwide, we come to you. It's our pleasure. Just get in touch!
Topless Waiters Ireland are not like most Hen Party organisers. Being first and foremost entertainers they understand Hens better than the organisers that are stuck in an office. Or guys are well able to put together a top notch pumping house party or a formal event. Their duties range from running a Drinking competition in a house party to meeting and greeting the guests in an art exhibition. With performances as flexible as their muscles… you can't go wrong when you book the gorgeous male models from our company.
Affiliations: Topless Waiters Ireland are an affiliate of Elite Entertainment, a household name in the hen and stag party scene in Ireland.
So this what we do and we do it extremely well.
Topless Waiters and Buff Butlers to meet all your party need
As an alternative to the Full Monty, our models are available for Hens and Birthdays that are looking for a classy touch. Our models are handpicked and vetted. We only work with professional entertainers with a proven record in creating and hosting amazing events. So Hen Party, Birthday Bash or just a quiet celebration? Call us and we will set fire to the rain 😉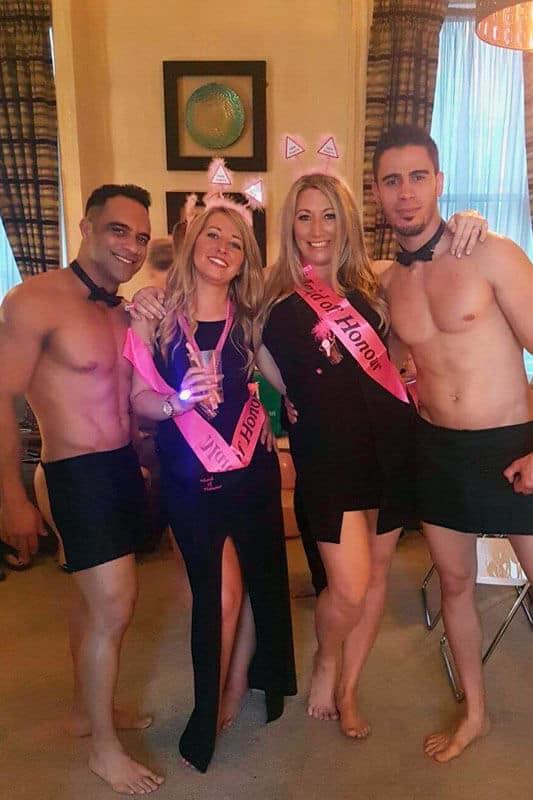 Topless Waiters and Sexy hosts
If you are looking to have a House Hen Party with nibbles and bubbly why don't you get a sexy guy to be your waiter? The muscles and bowtie attire will wow your ladies and the party will be the talk of the wedding.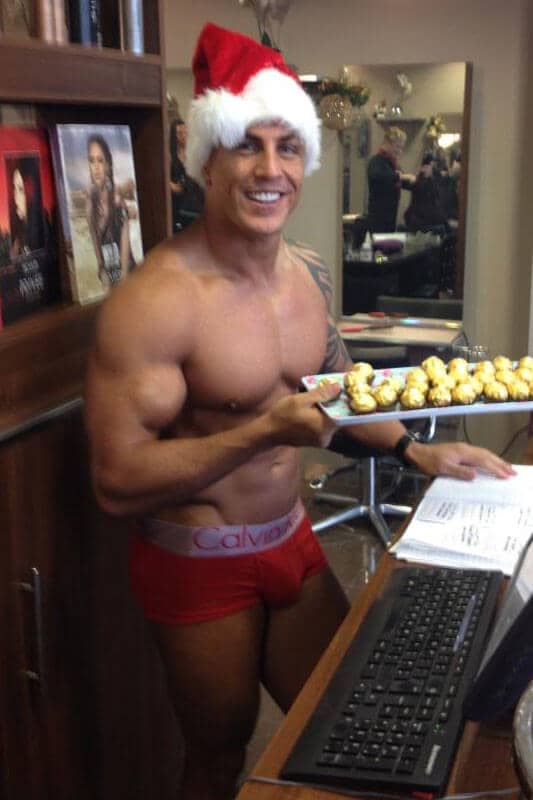 Buff Butlers and sexy party entertainers
If you have a themed party and are in a need of a professional MC for your night then you are in good hands. They will show up with sound system and playlist ready. You can pick the theme or we can suggest you the theme.
Hen Parties, Birthday Parties, Divorce parties, Baby Showers
We specialise in all types of Ladies' Nights out. Just pick an occasion and we will bring the right guys and the right equipment. From casual garden parties to black tie events we can make sure that all your guest leave with the best impressions.
Buff Butlers and Male Stripper Combo
Ha…well let's say that the grannies enjoyed the jokes and the craic with the buff butlers and the teenage daughters went out with their mates. Now is the time to ask the performer to put on that Magic Mike outfit and surprise the Bride – to –be.
We're providing top services when it comes to male strippers and topless waiters in Ireland, with 18 years of experience in business.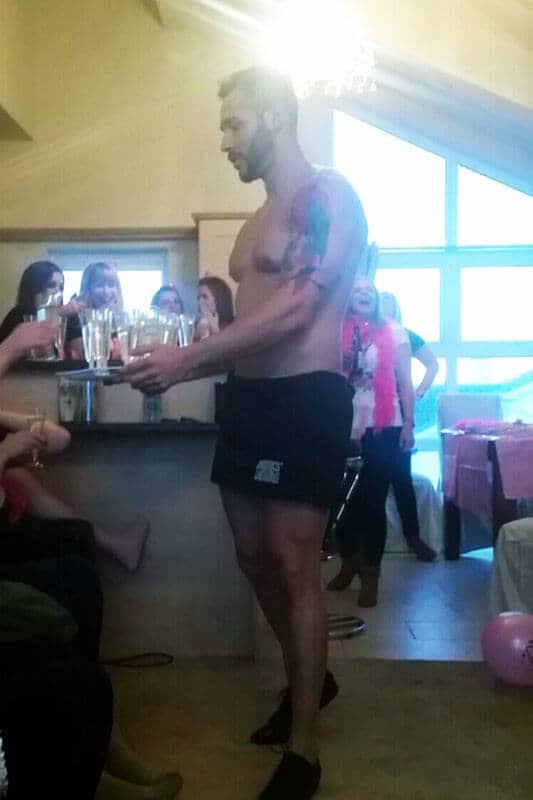 Hen Party Organisers
With our professional knowledge covering a wide range of aspects we are the right people to talk to if you want to create a fresh concept for your Hen Party in Ireland. We cover venue hire, limo hire and can suggest the best party road trips in Ireland. For a house party we bring in props and costumes and can advise you on how to make your party a success. Do you feel like a Hawaii themed party? Or a Sexy Christmas party?
Corporate events and promo models
Our performers are available for hire for office parties, fashion shows and any events that need the impressive presence of our hunks. Do you want your promotion to make the headlines? Then hire our sexy models to add some spice to your event.
Customer Care & Booking procedures
We run a tight schedule but we always arrive on time. Our team will assist you at every stage of your party. We also follow up with our clients and make sure that everything runs smoothly. As a professional company sometimes we do need deposits to secure your booking; especially during the busy periods of the year.
Read some success stories
Absolutely brilliant, made my sister's hen night, stayed after to pose for pictures.he was so nice! Everyone still talking about it!!!
Brilliant service we had a male stripper Saturday night for my sister's hen he was brilliant truly entertaining if I'm planning another gen in future I will be definitely getting them
Got Aj for my niece hen party, great gentle performance ( given the fact that some of the guests are "bit" conservative😂. Aj's highly recommended performer.
If you need a topless waiter in or waiters in Dublin all you need is to contact us – leave the rest to us!
Topless waiters Ireland are based in Dublin but we can provide you with topless waiters all over Ireland. There are many hotspots in Ireland, outside Dublin such as Carrick on Shannon, Killarney, and Cork. Don't worry we can arrange it so that our hunks are there. Topless Waiters Ireland also offer to help you find the best location for you special girls night out.
Anytime of the week we will organize some topless waiters for your special night. We will provide you with one or a number of hunky guys. This means that you can have as many topless waiters as you want.
Topless Waiters Ireland's guys are not just great looking they are also nice guys. Our topless waiter Ireland are great fun and know how to have the craic. They are also real gentlemen and polite and will treat you and your friends like ladies. Topless waiters Ireland will make sure that you and your friends are made to feel special!
Our prices are not listed so you would need to email or contact us over phone in order to receive a price. Contact Topless Waiters Ireland at any time. To have the time of your life – you need us!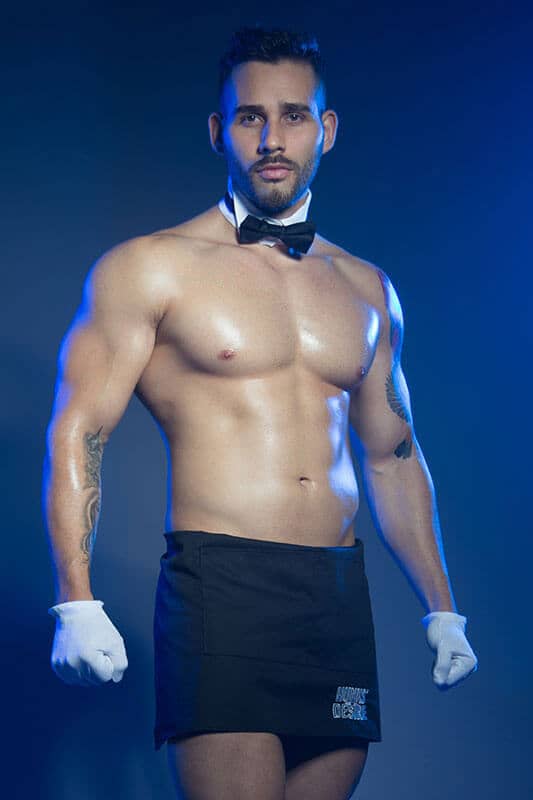 Headquartes: Dublin, Ireland
Services: Ireland Nationwide